IDIOT AND FOOL
Idiot and fool JOKES
Chaffee could talk on any subject whether he knew anything about it or not.
Mostly he didn't.
One day his neighbor Nibley could stand no more.
"Do you realize," asked Nibley, "that you and I know all there is to be known?" "Do you really think so?" said Chaffee.
"How do you figure that?" "Easy," answered Nibley.
"You know everything except that you're a damn idiot.
And I know that!"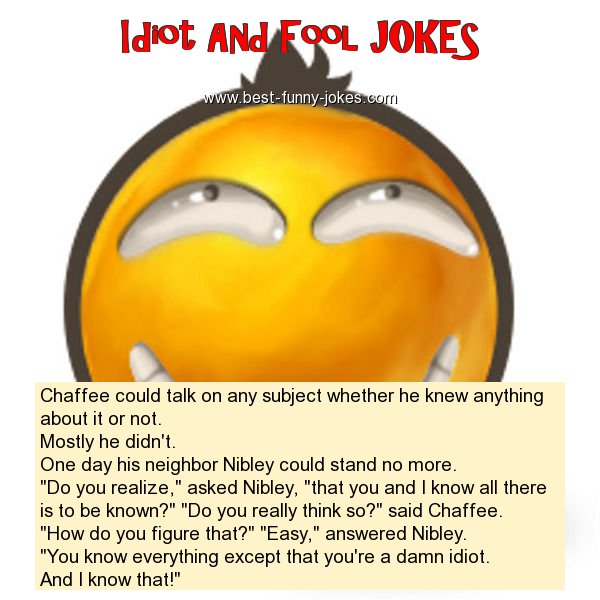 IDIOT AND FOOL