BLONDE
Blonde JOKES
There's a brunette standing in the middle of a street jumping up and down, counting "57, 57, 57." A blonde walks up to her and decides that this game could be fun.
She asks the brunette if she can play too and the brunette says, "Sure." So the two jump up and down counting "57, 57, 57." Suddenly, the brunette jumps onto the curb and the blonde gets hit by a truck.
The brunette goes back into the street and starts jumping again, counting "58, 58, 58."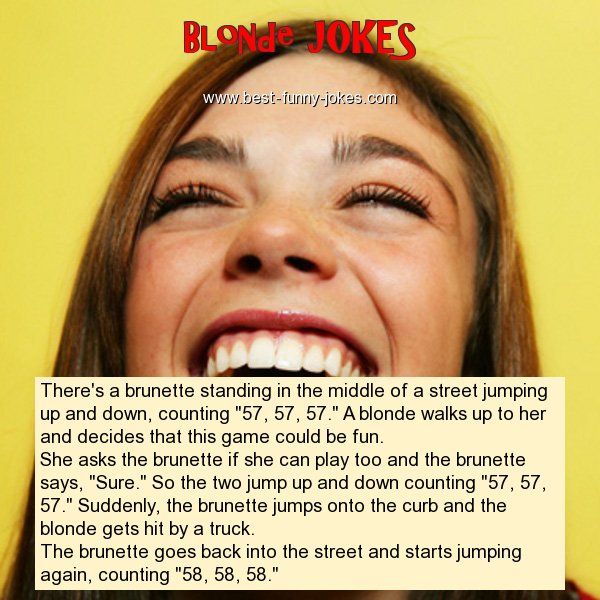 BLONDE