RELIGIOUS
Religious JOKES
On the steps of this church two pan handlers were doing their daily business.
One wore a large cross on his chest and the other - a star of David.
Of course, most of the church goers generously gave to the cross wearer and the other was overlooked.
Finally the Pastor approached the Jew and suggested that if he take off the star of David maybe he'd get some more hand outs.
"Get this guy, Chaim" laughs the pan handler and turns to his cross wearing pal, "He's trying to teach *us* how to do business!"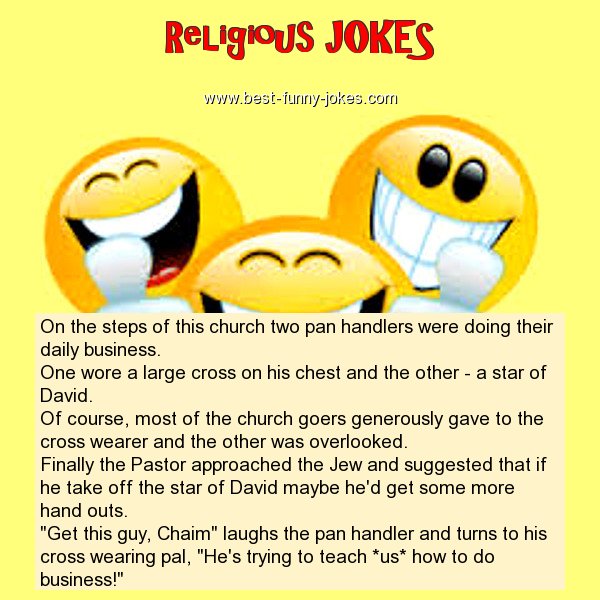 RELIGIOUS