RESTAURANT
Restaurant JOKES
The headwaiter of an elegant restaurant recoiled in disgust as a man in boots, torn jeans and a leather jacket approached him.
"Hey, man," he said, "where's the toilet?" "Go down the hall and turn left, "replied the headwaiter.
"When you see the sign marked 'Gentlemen; pay no attention to it and go right on in."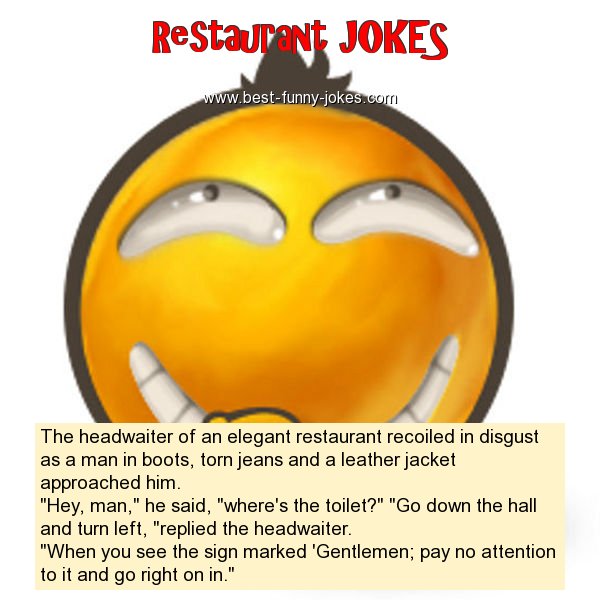 RESTAURANT