CAR AND TRAIN
Car and train JOKES
An Irish priest and a Rabbi get into a car accident.
They both get out of their cars and stumble over to the side of the road.
The Rabbi says, "Oy vey!
What a wreck!" The priest asks him, "Are you all right, Rabbi?" The Rabbi responds, "Just a little shaken." The priest pulls a flask of whiskey from his coat and says, "Here, drink some of this it will calm your nerves." The Rabbi takes the flask and drinks it down and says, "Well, what are we going to tell the police?" "Well," the priest says, "I don't know what your aft' to be tellin' them.
But I'll be tellin' them I wasn't the one drinkin'."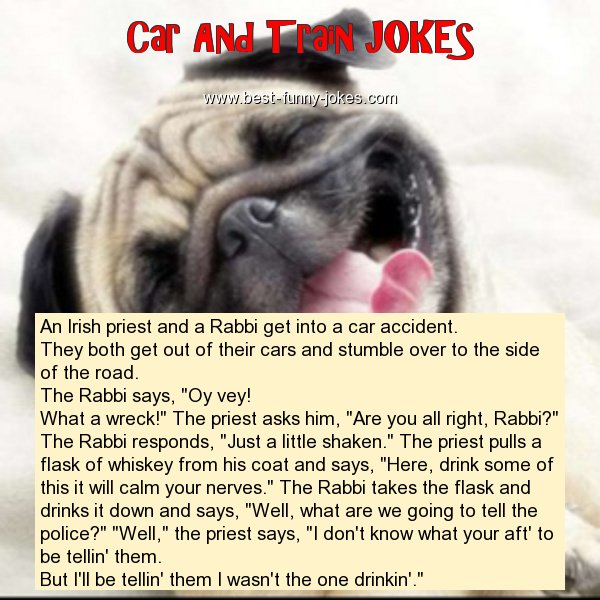 CAR AND TRAIN