CAR AND TRAIN
Car and train JOKES
A sardarji was working as editor in a daily newspaper.
Once he was travelling to Bombay to deliver a speech about railway department improvements.
His coach was the last coach in the train.
The train was moving very fast and so sardarji's coach was jerking heavily.
This made him not to prepare for the speech.
Annoyed by the event, the next day in the meeting, his first point towards improvement of railway department was: "There should not be last coach in any train."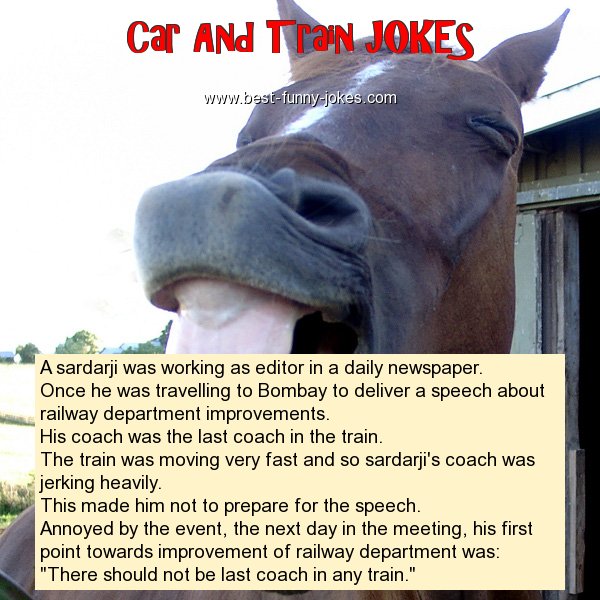 CAR AND TRAIN