IDIOT AND FOOL
Idiot and fool JOKES
Rigby drove into the city with his girl to catch their first play at a theater.
Rigby rushed up to the box office and said, "Gimme two tickets for tonight's show." "Sorry," said the box office attendant.
"There are no seats left.
We have only two standing rooms left." "Well, I'll be hog tied!
Only two left in standing room!" said the farm boy.
"Are they together?"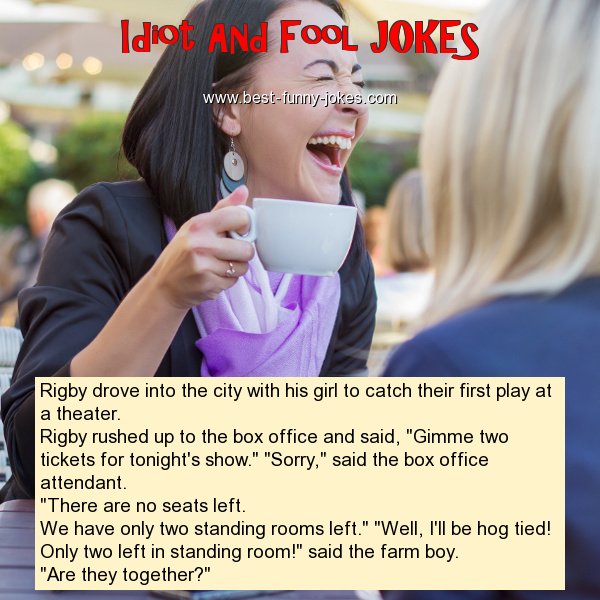 IDIOT AND FOOL